Cosmetic Dermatology
This service is headed by Dr Julian Handley in conjunction with Sister Beulah Morrow, and Specialist Nurse Amanda Houston
Treatments include:
neurotoxin injections for:
Facial Lines
Excessive Sweating of Underarms and Palms
Browlift
Gummy smile
Masseter hypertrophy
Lower face / jawline contouring / Nefertiti lift
Platysmal bands
Chin dimpling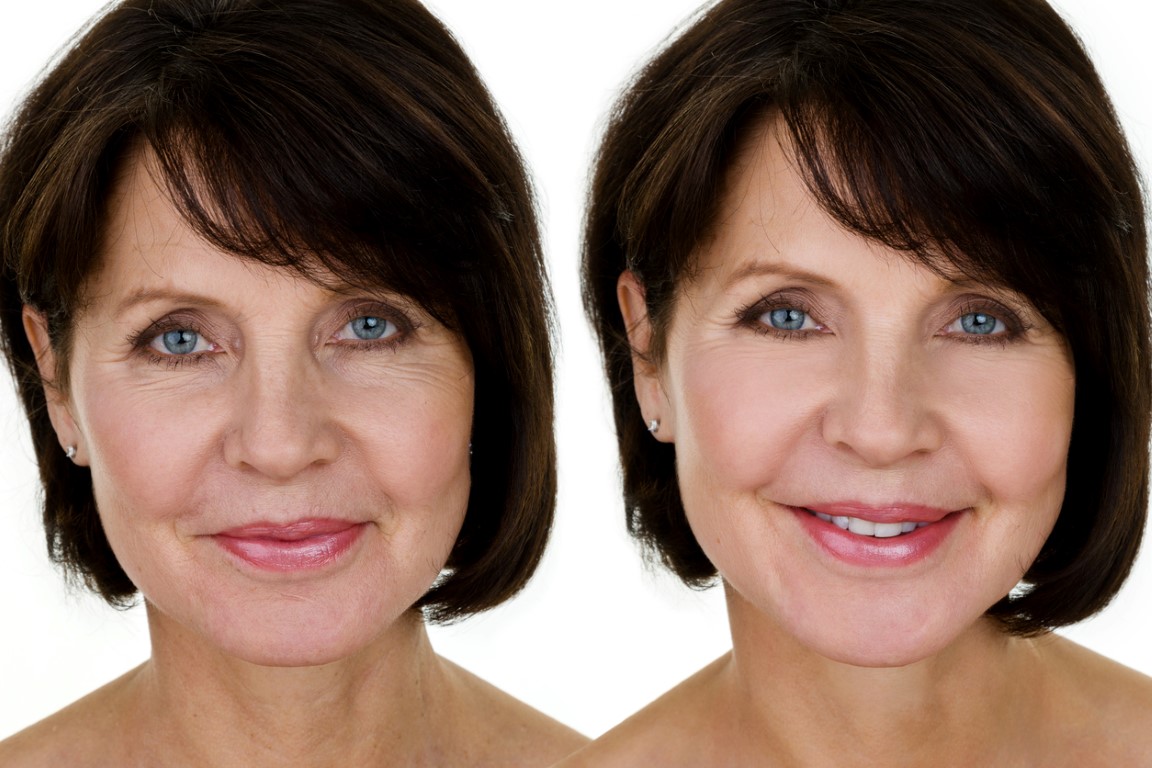 Before and after – Fillers and Laser Rejuvenation treatment.
Dermal / Short acting filler injections (Hyaluronic Acid)
Lines around mouth
Marionette lines
Melolabial folds
Glabellar lines
Crows feet lines
Tear trough
Lip augmentation / Paris lip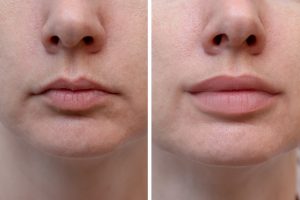 Lips before and after augmentation,
the result of using hyaluronic filler.
Deeper filler / longer acting filler injections (Sculptra, Radiesse & Hyaluronic Acid):
Eyebrow Lift
Temple Hollow Filling
Cheek and Cheek Bone Augmentation
Jaw Line Tightening
Jowl Correction
Nasal-labial Folds & Marionette Lines
Chin Augmentation
Nasal Tip Elevation
Hyaluronidase Injections
5 point PDO Cog resorbable thread lower face lift:
Marionette Lines
Jowls
Jawline Tightening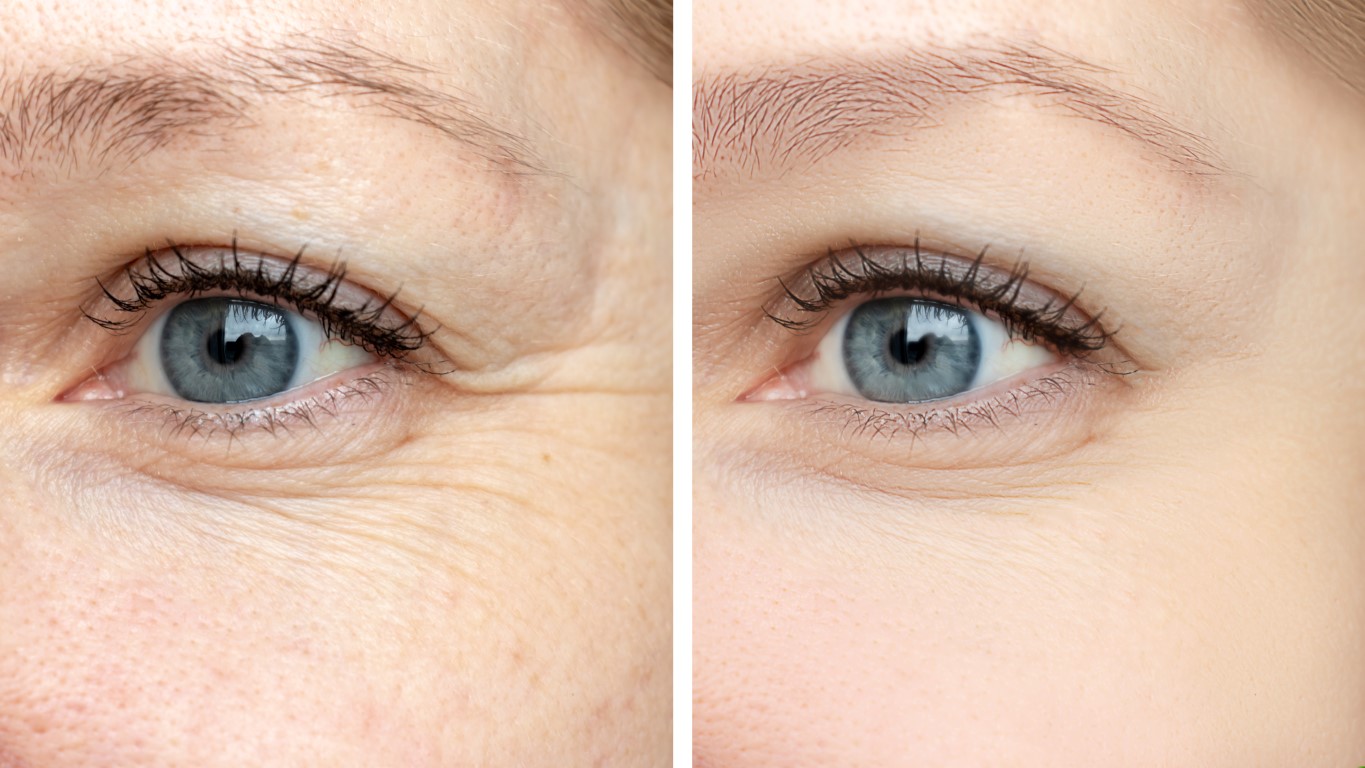 Eye wrinkles before and after treatment – the result of a rejuvenating laser procedure and Neurotoxin Injections and pigment spot removal.
Microdermabrasion:
Skin freshening
Comedonal acne
"Easy TCA" chemical Peeling:
Skin Freshening and Paling of surface blemishes
Face
Neck
Decolletage
Back of hands
Microsclerotherapy injections of the legs:
Fine thread veins
Reticular / blue veins
Early varicose veins
Other Treatments:
Upper lid blepharoplasty
Surgical removal of unsightly skin lesions
Rhinophyma correction
---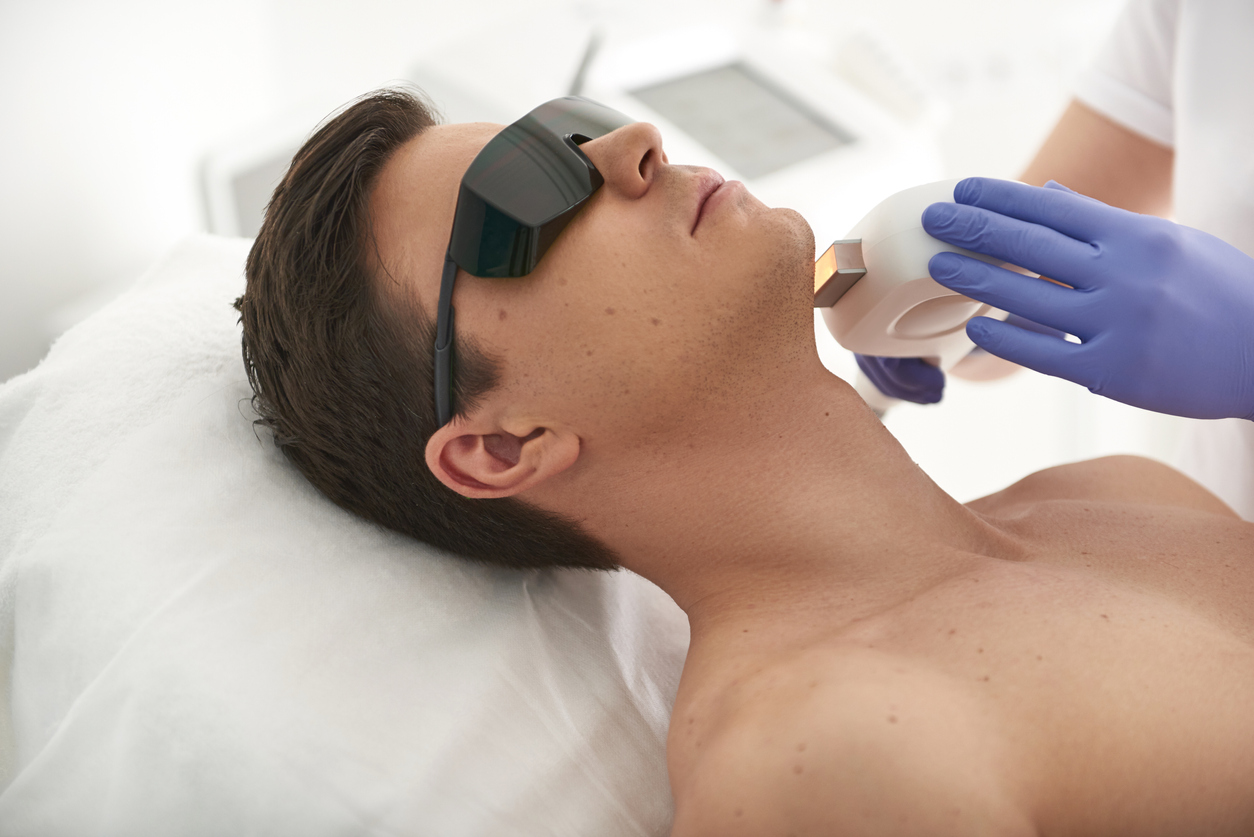 Laser hair removal procedure of chin zone.
Obagi Skin Care Product Range
Nuderm, Elastiderm, Elastilash, Clenziderm, Rosaclear:
Anti-ageing
Skin freshening
Skin cancer prevention
Melasma
Acne
Rosacea
This well  known cosmeceutical  skin care range is was formulated by Dr Xein Obagi, a well respected USA- based Dermatologist. These programmes are clinic based and physician prescribed.
Obagi Skin care programmes/ treatments offered in our clinic include:
Nuderm  – for anti-ageing, sun spots  and melasma
Rosaclear – for mild rosacea
Clenziderm – for mild acne
Elastiderm Decolletage- to lighten and tone exposed skin on the chest and neck
Elastiderm eyes- to restore the appearance of youthful looking eyes
Elastilash – to achieve the appearance of thicker, fuller lashes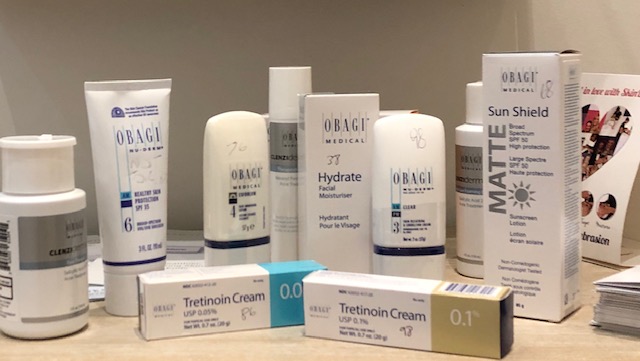 A full range of individual Obagi products is available for purchase.
---
Aesthetic Plastic surgical treatment
by locally based Consultant plastic surgeons:
The clinic has close working relationship with locally- based general medical council specialist-registered consultant plastic surgeons,  who offer a full range of cosmetic surgical procedures including:
face and neck lifting
browlifting
breast augmentation
eyelid surgery
abdominoplasty (tummy tuck)
liposuction
surgical correction of prominent ears
For more information see www.fitzwilliamclinic.com